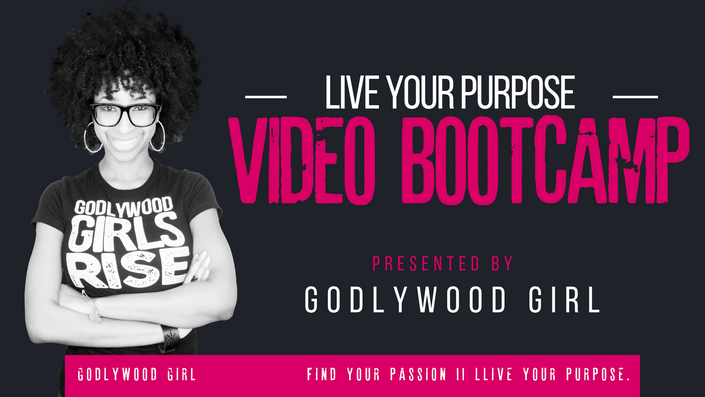 Live Your God-Purpose Bootcamp
Learn how to start living your God-given purpose
Sister of Christ, if you want to learn how to find your God-given purpose without the frustration, fear & self-doubt of figuring it out on your own –
Then you are going to absolutely LOVE my brand new free BONUS 4-part "Live Your God-Given Purpose" mini-series I'm about to email you over the next couple of days.
Because I know as a woman of Christ, you're struggling to get clarity on your true purpose – what God really wants you to achieve with your life.
And if you do finally get clarity on your purpose, I know you're struggling to have confidence you can really achieve it.
And if you do finally build up the confidence to achieve it, I know you're struggling with procrastination and a lack of focus that keeps you from getting your purpose-driven goals done.
Sis, you're NOT alone.
The Bible says in John 10:10 that the enemy is actively out to steal, kill and destroy your dream.
That's why it's nearly IMPOSSIBLE to get out of your own way and achieve God's purpose for your life.
That's why there are so many people stuck in a job they hate instead of living the career of their dreams.
That's why it's such a struggle to achieve your goals and give God something to BLESS on your purpose journey.
It's not your fault, sis.
It's the enemy actively working to keep you from your purpose.
How do I know? Because for years and years and years, the enemy successfully worked to keep me from my purpose.
I'll tell you more about my testimony in this free bootcamp, but the gist is this.
Until I was able to learn successful self-development and productivity techniques, I kept falling for the enemy's tricks.
But once I said YES to my God-given purpose and became a DOER and not just a WISHER –
Well –
Godlywood Girl was born.
And 26 books were written.
And 3 DVDs were produced.
And over a thousand woman of Christ stepped into their God-given purpose.
All from that one yes.
Sister of Christ, I know what it feels like to wish you could be living your God-given purpose every single day.
And that's why I'm giving you one of the BEST mini-courses I've ever created here at Godlywood Girl –
And it's my 4-part "Live Your God-Given Purpose" Video Bootcamp.
In this bootcamp, I'm going to show you how to:

Understand God's purpose for your life and how He wants you to live it

Learn how to get rid of fear so you believe you can accomplish the purpose God put on your heart

Understand the 5 Legendary Laws of Success that are critical to you achieving your God-given purpose

Learn my step-by-step blueprint for how I started living God's purpose for my life as a full-time, and how you can accomplish the same exact thing in your own life too.
Sis, this series is one of the BEST trainings I've ever created here at Godlywood Girl –
And I'm giving it to you for FREE.
So go ahead and sign up to get the free "Live Your Purpose Bootcamp" training while it's still available!
God bless you sis.
Here's to living our greatest purpose for Christ.
xox,
Stephanie (Godlywood Girl) Rodnez
Your Instructor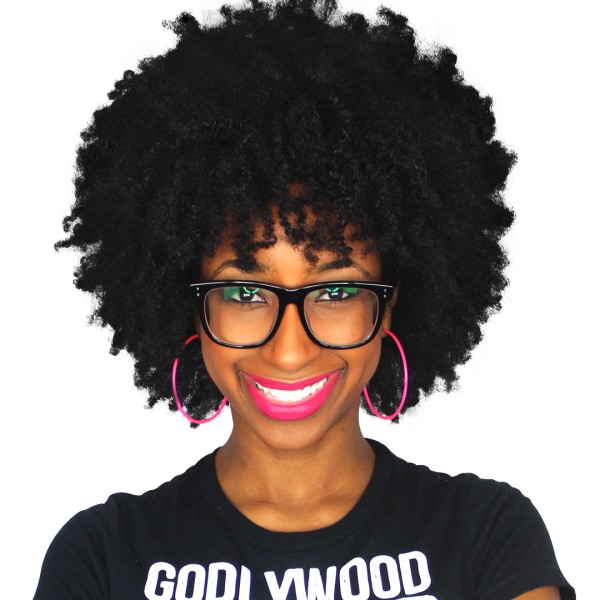 My name is Stephanie Rodnez, and I'm a self-proclaimed Godlywood Girl. I work to empower women to step into their God-given purpose and achieve their greatness potential.

It begins by finding a woman who feels frustrated and stuck in her life. Then we provide a free training that helps her identify her true purpose. After that we teach her how to create the right action plan to make that purpose happen. Finally, we give her tools to stay productive and put in consistent work on her action plan.

My favorite part of what I do is seeing that same woman start thriving in her purpose, feeling fulfilled and full of joy, feeling motivated and driven and focused, because she's finally aligned with her true calling for Christ.

There is no easy button. There is no get rich quick scheme here. Faith plus action is the key to success. Let me say that again. Faith plus action is the key to success. If you take action but don't really believe you can do it, then you'll mentally sabotage every single piece of action you take.

But if you have faith and don't put in work to back it up, then you won't make any real progress on your goals. Both faith and action are absolutely essential to your success. There is no short cut. You have to believe it's possible, and you have to put in the work to back up that belief.

I'm so grateful the Lord taught me this lesson at such a young age. The blessing of producing three films by the time I was 24, launching two companies, getting my MBA and now working on my doctorate all by the age of 30, it's all because God taught me that lesson at such a young age.

Faith plus action equals success.

Trust me, I'm no child prodigy. I'm not all that bright. I don't have great sales skills or people skills or business skills. All of that was acquired from this one formula: faith plus action equals success.

And even when my lack of faith gets in the way of my actions, God ALWAYS provides a way back. God is always able. So if you're ready to live that formula to the fullest and make real progress on your God-given purpose, grab your seat in the School Of Purpose Today!