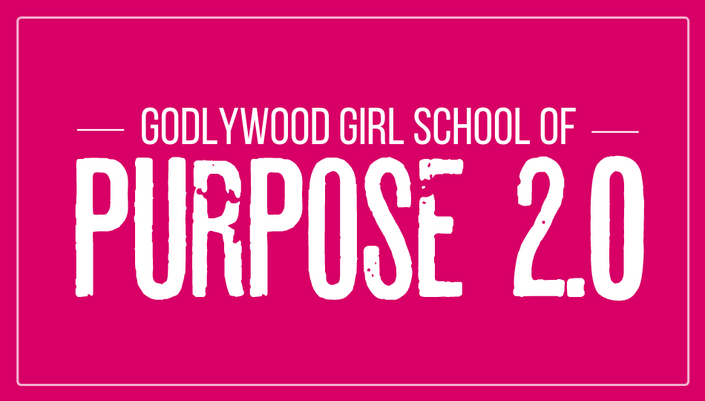 School Of Purpose
Find Your Passion - Live Your Purpose.
How To Get Unstuck, Stop Feeling Frustrated & Start Living Your God-Given Purpose Each & Every Day.
Your biggest challenge is clearly defining your purpose.
You struggle with overcoming the fear to pursue your passion.
You want to connect more with God... but it's hard to take the time to stay focused on God so you can start living the life He created you for.
I know exactly how you feel, because I was there just a few years ago. I felt stuck and helpless, watching my life pass me by instead of feeling like I was consistently living my greatest purpose for Christ, despite wanting to live for Him each day.
Lovely, it's possible to find EXACTLY what God's purpose is for your life... And start living it every single day.
What if I told you, that you can:
Feel confident that you know God's true purpose for your life

Get rid of the procrastination and feeling of "lack" keeping you from pursuing your purpose

Feel like you're good enough to successfully live your God-given purpose

Overcome the fear of things going "wrong" on your purpose journey

It is absolutely possible to be confident in your God-given purpose... And start living it every day.

You just need a step-by-step plan to get you there. And that's EXACTLY why I created the Godlywood Girl School Of Purpose.
What is the Godlywood Girl School Of Purpose? It's an online self-study course with me as your teacher walking you through how to build your legendary action plan step by step, through video trainings, masterclasses and a private Facebook group. Showing you how to step into your passion and live God's purpose for your life. You don't have to figure this out by yourself.
I'm gonna teach you how to truly understand God's purpose for your life, the people He wants you to minister to, and the passions, gifts and abilities He wants you to minister with.
Through this incredible online platform, I'm gonna teach you how to figure out if you're on the right course, how to focus on your purpose and mission, how to have confidence that you've chosen the right path.
Module 1 - Find Your Purpose
This module is designed to help you experience less fear and confusion about what God wants you to do with your life, and more clarity and confidence about your true purpose – until every day starts to feel so freaking awesome. This module is designed to bring you clarity on who you are, what God made you to do, and how He wants you to do it. This is all about who you are and what God made you to be. This is about discovering who it is God called you to serve. This is about your truth and your story and the greatness already inside you. We just need to show you the steps to bring that greatness out.
Module 2 - Believe In Your Purpose

In part 2, the modules are all focused on moving beyond self-doubt and fear into BELIEVING your purpose is possible. This is where I dive deep into moving beyond any limiting beliefs about who you are and what is possible in your life. This is where you discover how to confront that fear and self-doubt holding you back. Here is where you open to the flow of abundance, creativity, joy, compassion, and love. I take you through my formula for creating your goal, knowing your why, creating your affirmation statement, knowing your vision statement, having your core values and loving your mission.
Module 3 - Take Action On Your Purpose
Then in part 3, the video modules are all focused on teaching you the tactics of moving into season 4 of your purpose - activation. We talked a lot about this in video 3 of the training series, the Legendary Action Plan. Here is where I show you how to identify the resources you already have access to, how find strategies that work with those resources to get the results you want, and how to organize those strategies into a step by step road map for you to get from where you are now, to where you want to go. And that's when you're ready to TAKE ACTION and EXECUTE your legendary action plan. Here is where I take you through productivity habits that work, through time management and execution skills that help you stay focused and disciplined as you work on your God-given purpose. Part 4 is where you learn to unleash your legend. This is where you work towards your season of harvest. This is where you start seeing that fruit come together, build that momentum and step into your season of purpose.
In addition to the online video modules, as a member of the program, you'll also be granted access to our private Godlywood Girl Elite Facebook group, where the community connects to create, brainstorm and support each other. I'm in that forum all the time, as are most of the other members, sharing their wins and questions about their purpose journey.
Each week in the group, I'll host a purpose-driven masterclass that answers the questions you have on your journey, so we're always keeping each other encouraged and building momentum as we work towards our God-given purpose. You'll be able to connect with other women of purpose and have a community of sisters supporting you as you execute your legendary action plan and move through your seasons of purpose.
When you join the Godlywood Girl School Of Purpose, you'll receive:
School Of Purpose: $297

Module 1 – How To Find Your Purpose

Module 2 – How To Believe In Your Purpose

Module 3 – How To Take Action On Your Purpose

Bonus Masterclass Webinars - $297

Young Christian Joy Video Bootcamp - $97

Work / Life / Faith Balance Video Bootcamp - $97

Unleash Your #Legend eBook - $17

Pray In Your #Legend eBook - $17

The Motivation Minute eBook - $17

The War Of Purpose eBook - $17

30-Day Legendary Success Planner eBook - $17

Digital 18x24 Godlywood Girl Vision Board - $19

Digital 18x24 Godlywood Girl Legend Board - $19

Digital 18x24 Godlywood Girl Motivation Wall Art - $19
Access to Private Godlywood Girl Elite Facebook Community – Priceless
Total Value: Over $1000
Courses Included with Purchase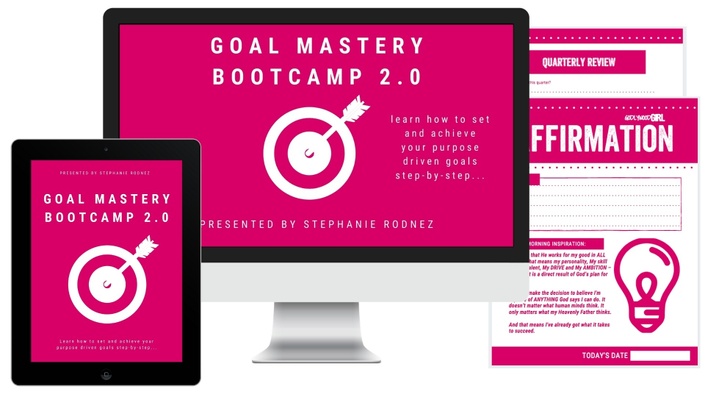 Goal Mastery Bootcamp 2.0
Everything you need to know about mastering your purpose-driven goals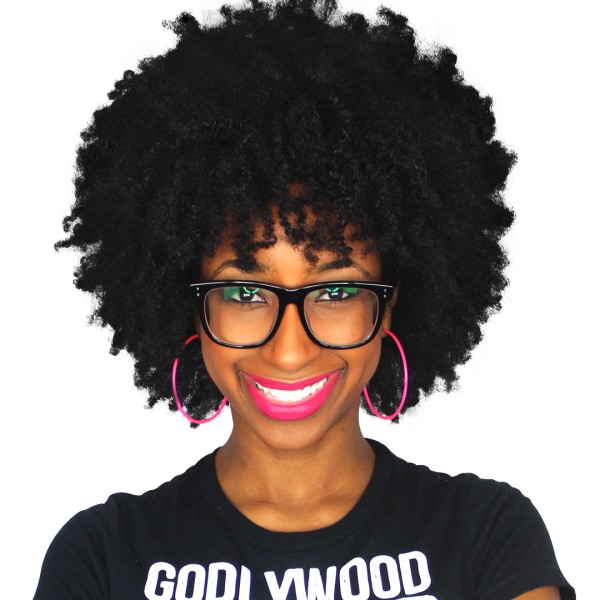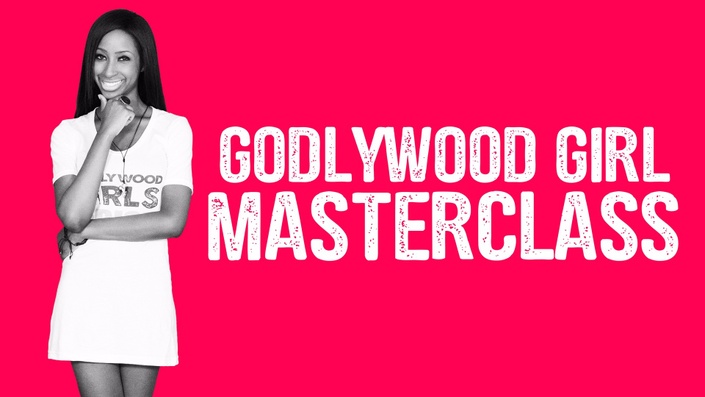 Godlywood Girl Masterclass Workshops
Learn how to live God's greatest purpose for your life.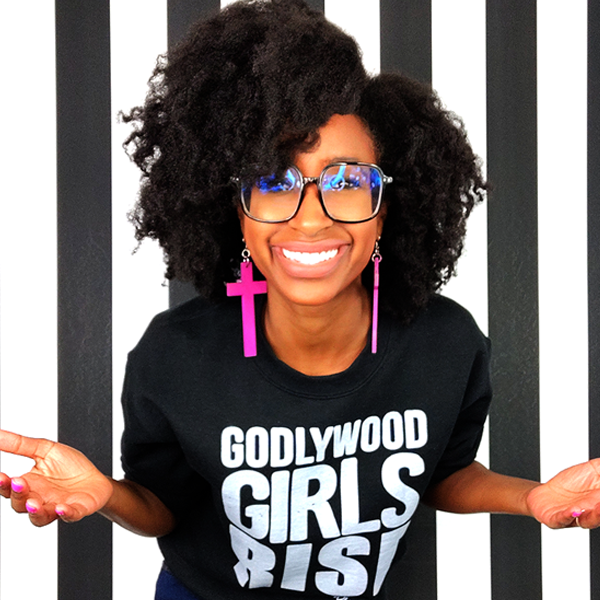 Original Price:
Only 100 Spots Available
Please note, this $27 per month discount price will not be available for long. After 100 people have registered at the $27 price, I'm taking away the discount and the price is going back up.
So if you're ready to start your journey of purpose, find out what it is, believe it's possible, and start executing your purpose with a legendary action plan that takes you from point A to point Z, grab your monthly subscription access to the Godlywood Girl School Of Purpose by clicking the sign up button below.
Here's What Others Are Saying...
I don't know where to start. Everything is falling into place. It's taking hard work but I don't mind at all. Writing down my goals was one of the BEST things ever, lol. I've always had goals but could never get anything accomplished. I already got two done. With me accomplishing my goals,it's bringing me closer to my purpose. I just thank and praise God. - CA

I believe your coaching helps aspiring entrepreneurs gain tools to be successful Gods way and sustain the best that He has for them. So ladies- if you are in this group for success and support- invest in yourself by tapping into the tools and classes that Stephanie offers. First seek God, then don't let fear stop you from working with an amazing Godlywood girl like Stephanie to give you the resources and insight to succeed. Shine on Stephanie Rodnez and keep empowering our God Sistas xoxo - Debbie

You've genuinely equipped me with what I have needed to take action and see some results. January has been a major breakthrough for me personally, I've shed many fears and am that much more confident that I actually can do what my fears and the devil suggest that I can't. I'm so happy I said yes, to my purpose. - Jade Ford

Thank you for allowing me to be a part of your program. It really pushed me and held me accountable! God bless you! - Namona Lewin

I am starting to feel more confident in my business and in myself. Thank you Gorgeous for being amazing and allowing God to use you to help us find him in what we are doing. - Monica Jackson

She spells E V E R Y T H I N G out for us. I appreciate how she makes us feel like we can concur the world. #i_Am_A_Fan - Linda Joseph

"Let me just say that Stephanie is amazing.She has been able to help me grow in so many ways, I can't even begin to tell you. I went from having wonderful ideas and concepts about a business to actually implementing the strategies that she suggested, to actually making profits.And it's because of her that I am where I am.So whatever she's putting out there, grab it up, consume it. It works when you work it." - Brittnay Starks

Stephanie is such an inspirational person.She's the one that inspired me to start my own blog.She knew I could be successful in blogging before I realized I could.Stephanie knows that you have the potential to accomplish your goals. And with her motivational skills, you'll have the keys to unlocking your success." - Desiree Rodriguez

The School Of Purpose Unlocks Your Keys...
My love, I know it might be scary to step into this level of change. I get it. If it wasn't hard, you'd already be doing it.
The School Of Purpose is your opportunity to make this shift in behavior, and mindset with a group of other passionate women of faith who are deciding that now is the time. There's a place in this world called the hassle free zone. It's a place where there's no change, no resistance, and no opportunity to take bold risks. Most of us know that place very well. Many are quite comfortable there. And they have no intention of ever leaving.
This is not that. As a member of the School Of Purpose, you'll be challenged. Your assumptions, and your ability to transform will be tested. You'll have the support of myself – you'll have that mentorship - and the community with each step, and you'll find a bigger version of yourself.
So go ahead and click the link to get started right now. God bless you always, and I'll see you soon.
Your Instructor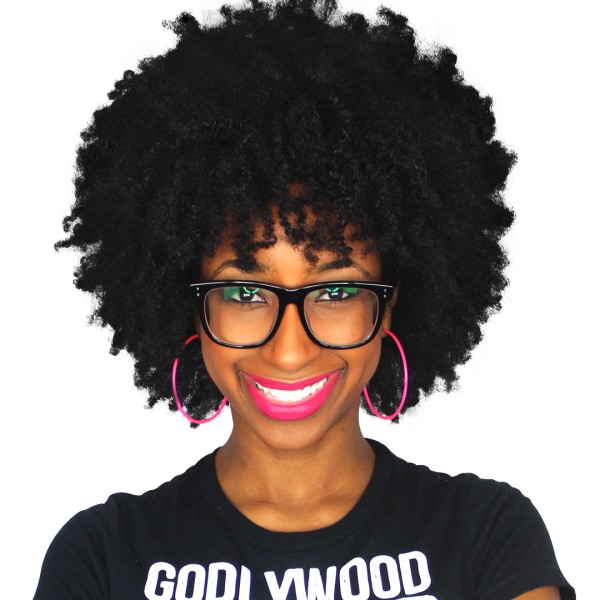 My name is Stephanie Rodnez, and I'm a self-proclaimed Godlywood Girl. I work to empower women to step into their God-given purpose and achieve their greatness potential.

It begins by finding a woman who feels frustrated and stuck in her life. Then we provide a free training that helps her identify her true purpose. After that we teach her how to create the right action plan to make that purpose happen. Finally, we give her tools to stay productive and put in consistent work on her action plan.

My favorite part of what I do is seeing that same woman start thriving in her purpose, feeling fulfilled and full of joy, feeling motivated and driven and focused, because she's finally aligned with her true calling for Christ.

There is no easy button. There is no get rich quick scheme here. Faith plus action is the key to success. Let me say that again. Faith plus action is the key to success. If you take action but don't really believe you can do it, then you'll mentally sabotage every single piece of action you take.

But if you have faith and don't put in work to back it up, then you won't make any real progress on your goals. Both faith and action are absolutely essential to your success. There is no short cut. You have to believe it's possible, and you have to put in the work to back up that belief.

I'm so grateful the Lord taught me this lesson at such a young age. The blessing of producing three films by the time I was 24, launching two companies, getting my MBA and now working on my doctorate all by the age of 30, it's all because God taught me that lesson at such a young age.

Faith plus action equals success.

Trust me, I'm no child prodigy. I'm not all that bright. I don't have great sales skills or people skills or business skills. All of that was acquired from this one formula: faith plus action equals success.

And even when my lack of faith gets in the way of my actions, God ALWAYS provides a way back. God is always able. So if you're ready to live that formula to the fullest and make real progress on your God-given purpose, grab your seat in the School Of Purpose Today!
This course is closed for enrollment.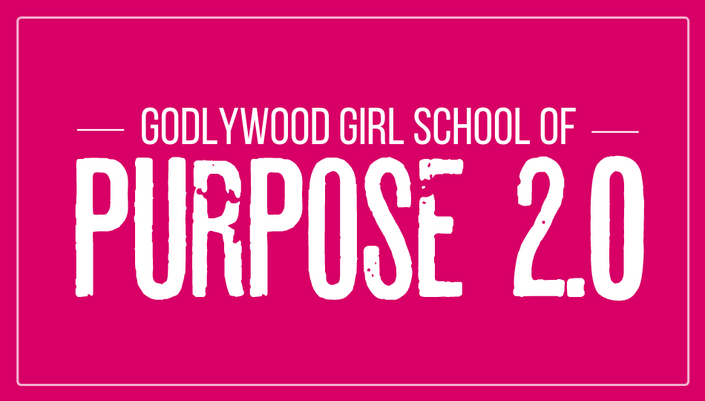 School Of Purpose
Find Your Passion - Live Your Purpose.